MORE THAN A CAR SHOW
Be sure to mark July 28, 2018 Show & Shine Car Show on your calendar now! It will be our 12th Annual Show and we expect there will be many beautifully detailed and crafted cars as are depicted in last years 2017 Car Show photos.
The event is more than a car show. The annual show is a fundraiser that provides needed revenue to operate our service and repair garage in support of the basic transportation needs of our community. Auto Angels' Volunteer Mission assists many members of our local community by caring for their basic transportation needs. Some of the people we help are recovering from homelessness or domestic abuse and just need a little boost to get back on their feet. Auto Angels' Volunteers provide reliable transportation at discounted prices. By displaying a vehicle in next year's show, you will be providing a jump start to those lives that need help the most. Learn more about how Auto Angel's supports the local community.
See what happened in 2017 by viewing 2017 Award Winners.
Bellevue High School received the 2017 Chairman's Award.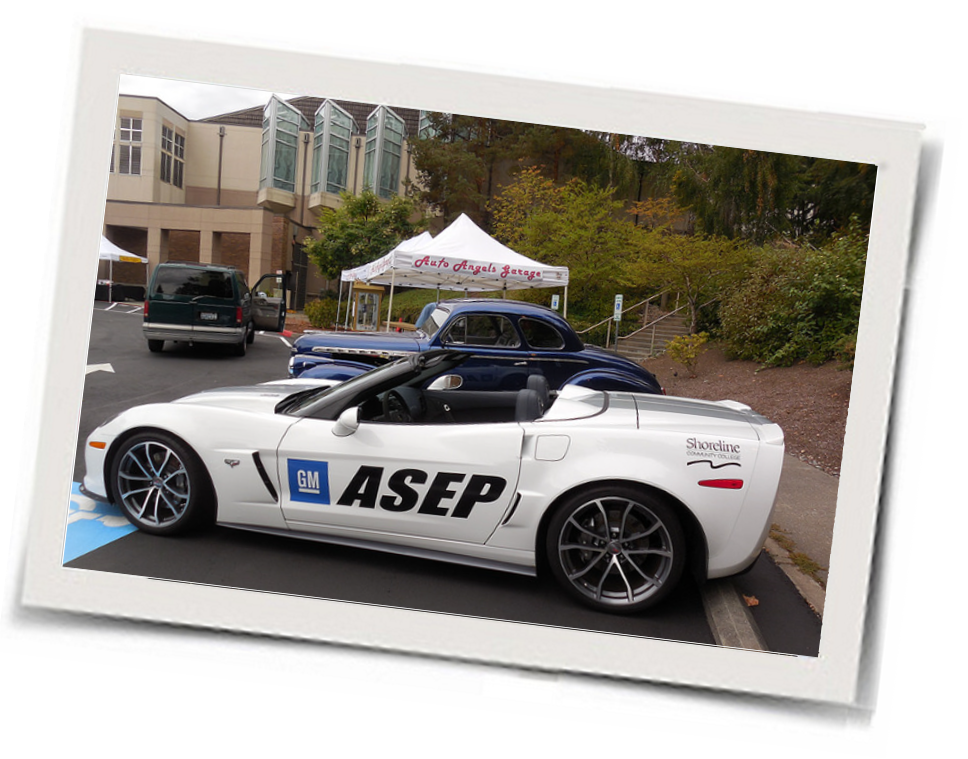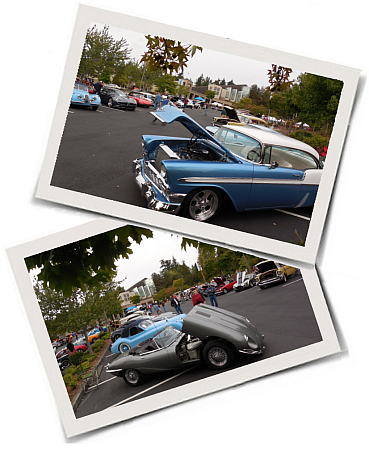 CARS THAT TELL A STORY
On September 9, 2017 the Auto Angels held their 11th Annual Show & Shine Car Show. The event was successful on many levels. A total of 70 vehicles were registered including autos, trucks, hot rods, race cars and rare collector cars. Participants, spectators and families had a good time and enjoyed a tasty lunch on the patio. Kids' activities included Make-N-Take models from Revell and PPG coloring books. Over 20 award categories were presented at the end of the show.
Thanks to the generosity of our sponsors and over $3,000 in raffle tickets sold, Auto Angels was able to net almost $20,000 in contributions to fund their mission's programs. Additionally, a donation of $2,500 has been earmarked for Hurricane Relief. Our prayers were answered as the rain held off until the show was over and everything was put away.
Members of Auto Angels and Bellevue Presbyterian Church would like to thank everyone who attended this year's show. We truly appreciate all the generosity of the many people who support our mission!
Please view the outstanding entries that took the 2017 Awards.
VOLUNTEERS MAKING A DIFFERENCE
We want to thank the 47 volunteers who logged nearly 300 hours in support of the show! Our volunteers were extremely helpful in planning and making this event a success. They started the set up for the show on Friday, the day before and were not done until late Saturday afternoon when all the equipment was safely packed away. We cannot thank you enough for supporting this important mission.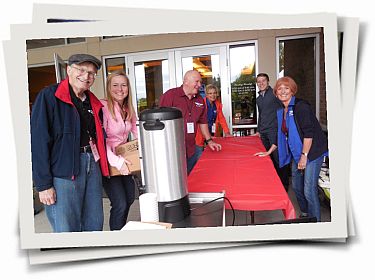 SPONSORS MAKING A DIFFERENCE
Many thanks to Brief Encounters Cafe for its continued support of our program by serving up a great lunch for all those attending. Thanks to Blazing Bagels for the donation of bagels and the Sonic Squirrels for their volunteer support. We also thank the many local businesses and restaurants for their gift certificates and other raffle donations. A special thank you to Chevron Corporation for its continued support through donations of motor oil products and informative seminars at the show. We extend thanks to the many individuals & friends who contributed their generous support during the show.
Your contributions greatly assist our mission in providing a needed service to our community.