SAVE THE DATE
Planning is well underway for the 2017 Show 'N Shine fundraising event to be held at BelPres Church parking lot in Bellevue, WA on Saturday, September 9th from 9AM-3PM. We hope this show will be the "best ever" show as we celebrate our 11th year anniversary. If you have a set of wheels, we hope you will put this date on your calendar & attend. Registration opens soon!
The event is free for spectators, young and old! And those attending will have a chance to view up close some pretty amazing cars and exotics. Plus have lots of fun doing so.
SHOW HIGHLIGHTS
Here are some highlights of the event:
• Unique & rare collector cars, trucks & motorcycles
• Make 'n Take model building fun for the kids
• Awards and dash plaques for entries
• PPG coloring books
• Lunch grilled to perfection by Brief Encounter
• Door prizes and raffle items
• Awards Parade
In addition, there will be seminars on Lubricants and Car Detailing by the professionals from Chevron and Griot's Garage.

If you have attended one of our car shows in the past, you won't want to miss this one! Never attended before, invite a neighbor and friend to come with you and of course bring the whole family for a day filled with fun. You may want to check out last years award winners along with a link to their photo.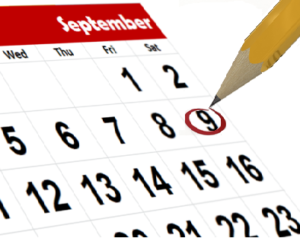 WHAT: The 11th Anniversary Show 'n Shine Fundraiser
WHERE: BelPres Church Parking Lot
WHEN: Sat., September 9, 2017 – 9am to 3pm
REGISTER NOW
Registration for the 11th Annual Show-N-Shine Car Show Fundraiser is now open. Please use our convenient on-line registration link provided below. The entry fee is $25 and includes a lunch voucher and handsome dash plaque. Plan to attend one of our informative automotive care seminars presented throughout the day. Lunch will be provided on the Bistro by Brief Encounters.
If you do not have a BelPres account and do not wish to create an account, you may register as a guest by selecting the "guest" button on the registration page. Your registration will help the Auto Angels Team provide transportation assistance for those within our church community experiencing hardship.
Awards will be presented at 2 p.m. from over 22 different categories. Plan to arrive before 10 AM to participate in the judging and be considered for one of the awards. Check out last years award winners and photo links.
VOLUNTEER
Join the fun and Volunteer at the Car Show! The Car Show's success is made possible by the volunteers that help on the day of the event. Tasks include helping with set up, registration, photography, awards, tear down, and other activities. Signup early for the greatest choice of tasks and times. In return for volunteering you will receive a voucher for a free lunch at the Bistro! For detailed information on each task, visit the Job Description Page.

All volunteers will be helping Auto Angels in their mission as well as having a good time. Guaranteed!
HELP SPONSOR AUTO ANGELS
If you are a business owner/manager, sign up for a sponsorship of this year's Car Show. Being a sponsor means you are:
• Helping families in our community meet their most basic transportation needs
• Your donation may be tax deductable
• Supporting the Auto Angel's mission
Much of Auto Angels success in our community would not be possible without the sponsors, contributions and business partnerships that have been supporting our organization. Proceeds from last year's show were used to re-purpose 19 donated vehicles and transfer them to individuals and families without dependable transportation plus we serviced and repaired over 350 vehicles attending one of our Saturday Auto Clinics.
Auto Angels is a 501(C)3 non-profit all volunteer organization and 100% of all contributions and sponsorship's go directly into helping others. If you would like information on becoming a sponsor or what it means to be a sponsor, please contact us at carshow@autoangelscarshow.org. Thank you for your past support.
Auto Angels would like to extend a special thanks to all of you that have attended, participated in and/or sponsored our event over the years. You have made a difference in the lives of individuals and families in our community struggling to make ends meet!
The Auto Angels Team