SAVE THE DATE
The Au†o Angels are excited to announce the 7th Annual Benefit Car Show. We anticipate that this will be our biggest event to date with more than 200 registered vehicles.

When: September, 14th 2013 from 9AM to 4PM
Where: First Presbyterian Church of Bellevue
Cost: Free to attend and $20 to register your vehicle

We greatly appreciate your attendance, participation, and sponsorship as this is our biggest source of revenue!

---
Register
The Au†o Angels welcome all vehicles new and old to register for the car show. Our past car shows have been very diverse and all proceeds directly fund our growing ministry.
Registration costs $20 and includes one voucher for lunch.
Online registration has closed but you may register the morning of the car show.
---
Sponsor
The Au†o Angels ministry welcomes both corporate and individual sponsors for the 2013 Benefit Car Show.
In the past we have had many different award categories including Antique, Classic, Cool Coupe, Exotic, Hot Rod, Lady Angels Pick, Kids Pick, Muscle Car, Pastors Pick, Renegade, Slick Sedan, Sports Car, Truck, Wild Card, Long Distance, and Peoples Choice.
Check back soon for more information!
---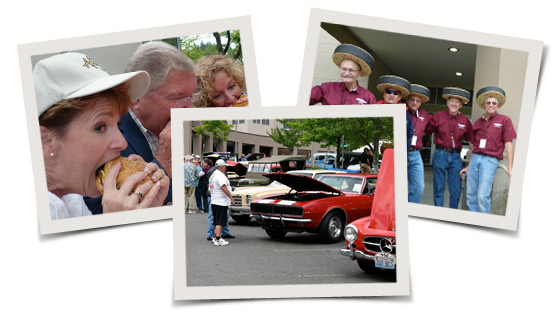 Volunteer
The Au†o Angels are looking for volunteers to help with this year's car show. We have many different activities to choose from and all volunteers will receive a voucher for a free lunch!
If you would like to participate please complete our volunteer signup form found here.