CARS CAN TELL A STORY
On September 9th the Auto Angels held the 11th Annual Show & Shine Car Show at BelPres. The event was a success on many levels. A total of 70 vehicles were registered including autos, trucks, hot rods, race cars and rare collector cars. Participants, spectators and families had a good time and enjoyed a tasty lunch on the patio. Kids' activities included Make-N-Take models from Revell and PPG coloring books. Over 20 award categories were presented at the end of the show.
Thanks to the generosity of our sponsors and over $3,000 raised through the sale of raffle tickets, Auto Angels was able to net almost $20,000 in contributions to fund our mission's programs. Additionally, a donation of $2,500 has been earmarked for Hurricane Relief. Our prayers were answered as the rain held off until the show was over and everything was put away.
Members of Auto Angels and Bellevue Presbyterian Church would personally like to thank everyone who attended this year's show. We truly appreciate all the generosity of the many who support our mission!
For the list of our Award Sponsors along with photos of the winning entries, visit the 2017 Award Winners page.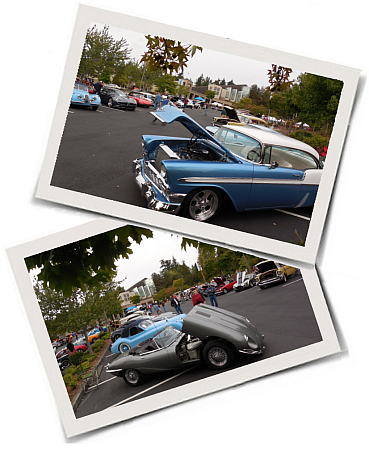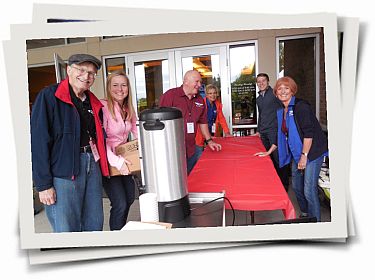 VOLUNTEERS MAKING A DIFFERENCE
We especially want to thank all the volunteers. Forty seven individuals logged almost 300 hours! Our volunteers were extremely helpful in the planning and making this event such a success. These folks started setting up for the show on Friday and were not done until late Saturday afternoon when all the equipment was safely packed away.

SPONSORS MAKING A DIFFERENCE
Many thanks to Brief Encounters Cafe for its continued support of our program by serving up a great lunch for all those attending. Thanks to Blazing Bagels for the donation of bagel treats and the Sonic Squirrels for their volunteer support. Thank you to the many local businesses and restaurants for gift certificates and donations of raffle items. A special thank you goes out to the Chevron Corporation for its continued support, providing motor oil products and informative seminars. To the many other individuals & friends, a big thanks for your generous contributions during the show.
These contributions help support our mission and provide a needed service for our community.